By Maslyn S.

Recently, Ms. Borsa's science class was honored with the opportunity to share our knowledge and experience with the microscopes with our fellow friends just down the hall in Mrs. Adams' class. The students in her class were thrilled to be able to experience more of a traditional science class among fellow classmates and friends. They were shown how to use the microscope and were lucky enough to see an Elodea plant cell, paramecium and many more microscopic organisms.

The Elodea plant cell amazed us all! We can now say we've looked through a microscope and have seen little wriggly paramecium swimming all around the slide. Together, we set up and got the microscopes ready. We were also able to interact with students outside of our own classroom and explore the field of science with new friends by our side to help us along the way!



Powered by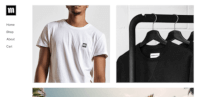 Create your own unique website with customizable templates.